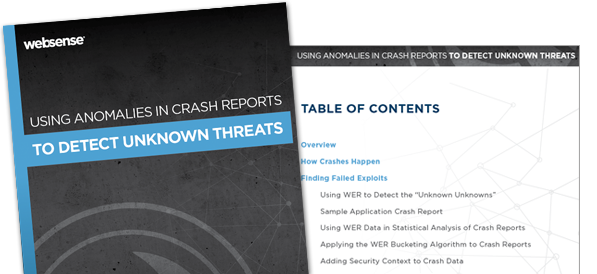 Using Anomalies in Crash Reports to Detect Unknown Threats
In an industry first, Websense® Security Labs™ researchers used Windows Error Reporting (WER) crash reports to detect zero-day exploits in the wild.
Our researchers were able to discover a new advanced persistent threat (APT) attack against two companies, as well as a previously unreported cybercriminal campaign against point-of-sales (POS) systems.
This report outlines their methodology – and explains its potential implications for your organization's cyber security.
Register to view and download the report today.