Social media Acceptable Use Policy (AUP)
Social media acceptable use policy This toolkit provides a set of templates covering social media risks, acceptable use, employee education, and technical control requirements.
Register to view the whitepaper
Precisa de uma Política de Uso Aceitável para Mídias Sociais?
Esta é uma amostra gratuita. Edite. Aprove. Publique.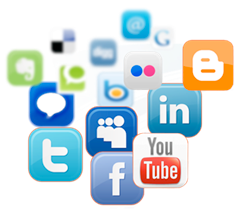 Política de Uso Aceitável para Mídias Sociais: Adote uma posição na Web social.
Você sem dúvida já elaborou políticas para proteger os seus funcionários e dados na Web e no email. Agora, é essencial garantir que essas políticas considerem os riscos exclusivos das mídias sociais. A Websense fornece dois kits de ferramentas para ajudar nesse processo.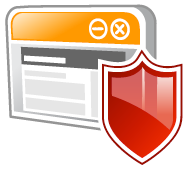 A Web social: grandes recompensas, riscos imensos.
Aplicativos sofisticados, conversas em tempo real e publicações geradas pelos usuários podem desenvolver a sua marca com novos clientes, gerar contratações excelentes e gerar fama para o nome. Porém, a Web social também aumenta o risco de furto de dados e brechas de segurança que podem eliminar seus lucros e a sua reputação.
是否需要用於社交媒體的 AUP?
此處提供了免費範例。編輯。核准。發佈。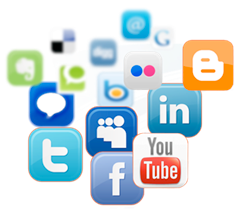 社交媒體 AUP:從社交 Web 角度考慮。
您一定已制訂政策來保護您的員工,以及您在 Web 和電子郵件中的資料。現在,確保這些政策應對社交媒體的獨有風險至關重要。Websense 為您提供了兩個可幫助您執行該程序的工具套件。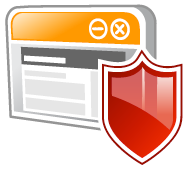 社交 Web:大回報,高風險
豐富的應用程式、即時交談及使用者發佈的文章,吸引新客戶、傑出人才及著名人士,從而打造您的品牌。但是,社交 Web 也會將您置於資料竊取和安全風險中,可能會蠶食您的利潤及損壞您的名聲。
Necessiti di una politica per l'utilizzo sicuro dei Social Media?
Ecco un esempio. Modifica. Approva. Pubblica.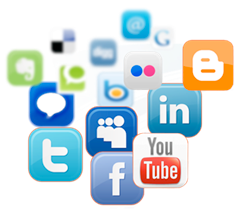 Prendi una posizione riguardo il social web.
In passato avrai sicuramente formulato politiche aziendali per proteggere i tuoi dipendenti ed i tuoi dati su Web ed e-mail. È ora fondamentale accertarsi che queste politiche siano in grado di proteggerti anche dai rischi legati ai social media. Per aiutarti in questo processo, Websense ti mette a disposizione due toolkit.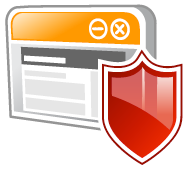 Il social Web: grosse ricompense, enormi rischi.
Applicazioni avanzate, conversazioni in tempo reale e pubblicazione di contenuti generati dagli utenti possono promuovere il tuo brand e procurarti nuovi clienti, facilitare l'assunzione del personale e dare prestigio alla tua azienda. Ma il social Web può anche esporti al rischio di furto di dati e di violazioni del sistema di sicurezza, rischi che potrebbero azzerare gli utili della tua azienda e rovinarne la reputazione.
Besoin d'une politique d'utilisation acceptable pour vos réseaux sociaux?
Voici un modèle gratuit. Modifiez, approuvez, publiez.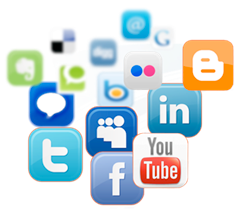 Prenez position sur le Web social avec votre politique d'utilisation acceptable des réseaux sociaux.
Vous avez certainement rédigé des politiques pour protéger vos employés et vos données sur Internet et sur la messagerie électronique. Désormais, il est critique de faire en sorte que ces politiques prennent aussi en compte les risques spécifiques aux réseaux sociaux. Websense met deux kits à votre disposition pour vous accompagner dans cette démarche.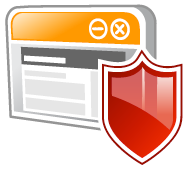 Le Web social : de beaux avantages, mais à haut risque.
Applications enrichies, conversations en temps réel et messages générés par les utilisateurs peuvent apporter à votre marque de nouveaux clients, d'excellentes recrues et une belle renommée. Mais le Web social est aussi synonyme de risques de vol des données et de violations de sécurité, susceptibles d'anéantir vos bénéfices et votre réputation.
Télécharger les deux kits
¿Necesita una Política de uso aceptable (AUP) para medios sociales?
Le ofrecemos una muestra gratuita. Edite. Apruebe. Publique.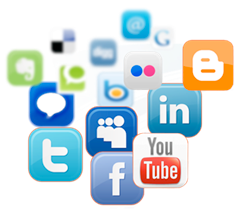 AUP para medios sociales: defina su posición en la Web social.
Sin dudas, usted ha elaborado políticas para proteger a sus empleados y sus datos en la Web y el email. Ahora es esencial asegurarse de que estas políticas lo protejan de los riesgos únicos de los medios sociales. Websense le ofrece dos kits de herramientas para ayudarlo con este proceso.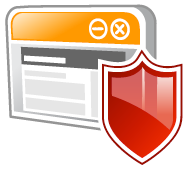 La Web social: grandes recompensas, enormes riesgos.
Las aplicaciones enriquecidas, las conversaciones en tiempo real y las publicaciones generadas por los usuarios pueden ayudar a construir su marca con nuevos clientes, estupendas contrataciones y el reconocimiento del nombre. Pero la Web social también lo pone en riesgo de sufrir robo de datos y fallas de seguridad que pueden aniquilar sus ganancias y su reputación.
Benötigen Sie eine Nutzungsrichtlinie für soziale Medien?
Hier erhalten Sie ein kostenloses Muster. Einfach bearbeiten. Zustimmen. Posten.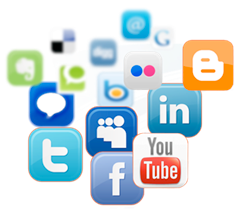 Nutzungsrichtlinie für soziale Medien: Beziehen Sie Stellung im sozialen Web.
Sie haben zweifellos Richtlinien eingerichtet, um Ihre Mitarbeiter und Ihre Daten im Web sowie in E-Mails zu schützen. Inzwischen ist es aber auch unerlässlich, dass diese Richtlinien die einzigartigen Risiken sozialer Medien berücksichtigen. Websense liefert Ihnen zwei Toolkits, die Sie in diesem Prozess unterstützen.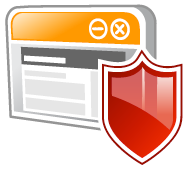 Das soziale Web: große Chancen, enorme Risiken.
Interaktive Anwendungen, Echtzeitunterhaltungen und benutzergenerierte Posts können Ihre Marke bei neuen Kunden und potenziellen Mitarbeitern stärken und ihren Bekanntheitsgrad erhöhen. Mit dem sozialen Web riskieren Sie jedoch auch Datendiebstahl und Sicherheitsverletzungen, die sowohl Ihre Gewinne als auch Ihre Reputation zunichte machen können.