Protocol categories
Accurate, Current, and Comprehensive
With more than 100 protocols in 15 categories, the Websense Master Database is the industry's most accurate, current and comprehensive classification of protocols. Websense utilizes a combination of proprietary classification software and human inspection techniques to categorize and maintain protocol definitions to ensure real-time protection against today's blended threats. This enables organizations to set policies for protocols including: IM, P2P, proxy avoidance and streaming media.
Suggestions for changes to the database may be emailed to suggest@websense.com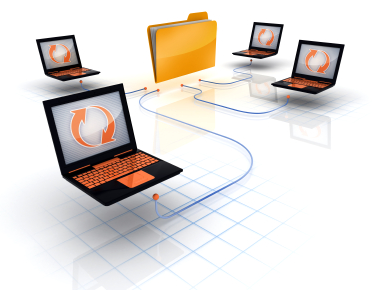 Learn more about the variety of proprietary classification software and human inspection techniques that Websense Security Labs uses to maintain the database.
Database protocols enable the creation and manipulation of structured sets of information.
File Transfer protocols enable user control over the transfer of files across a network.
Instant Messaging/Chat protocols enable the sending and receiving of synchronous, real-time messages to the desktop. (Also known as chat-room protocols).
Instant Messaging File Attachment protocols enable the sending and receiving of files attached to synchronous, real-time messages to the desktop.
Mail and Collaborative Tool protocols enable the receiving, display, composing, and sending of email. Also, collaboration tool (also known as groupware) protocols enable the sharing of files and applications across workgroups, networks, or enterprises and provide communication and shared workspace for groups.
Malicious Traffic*
Bot Networks - Command-and-control traffic generated by a bot attempting to connect with a botnet for malicious purposes (e.g. remote control or data theft).
Malicious Traffic - Monitor Only*
Email-Borne Worms - Outbound SMTP traffic that may be generated by an email-based worm attack.
Other Malicious Traffic - Inbound or outbound traffic suspected of connection with malicious applications, but not comprised within other protocol definitions.
Other protocols not otherwise categorized in the Websense Master Database.
P2P File Sharing protocols that enable file search and sharing across a network without dependence on a central server.
Proxy Avoidance protocols that enable the avoidance or bypassing of proxy server features.
Remote Access protocols that enable authorized access to and use of a desktop computer or private network from a remote location.
Streaming Media protocols that enable the use and playback of audio or video files.
System protocols used in File Management, Infrastructure, Installers, Miscellaneous Utilities, Operating Systems, and Scripting Hosts.
User-Defined - custom protocol category defined by the user.
Web protocols that enable the publication of information on the Web.
* Only available to customers running Websense Web Security Suite version 6.3.1 or later.